TeachersConnect
2.0 is taking off!
Join the
Journey. Win
Cash
Prizes.
Teachers Connect is relaunching in September! Woot! Woot!
What better time than now—at the start of another "non-traditional" school year– to connect with teacher soulmates, gain recognition for your contributions, and maybe even earn a little extra cash!
New Opportunities for Recognition and Pocket Money
We're relaunching the Teacher of the Month program with three top awards of $200 each.

Sept 2021 Teacher of the Month awards will be announced in early October.

Top teachers will get $200 gift cards and four runners-up will get $100 gift cards in each of the categories listed below:

Trendy Teachers – members who have shared the most popular post or question in a month as determined by comments, "helpfuls," "good questions," and views
Resourceful Responders – members whose responses have received the most "helpfuls" during a month
Prolific Posters – members who have shared the largest number of engaging posts and/or questions in a month. An engaging post or question, for this purpose, is one that receives 10+ comments, answers, "helpfuls,"or "good questions."
Note: A member can only win one ToM award per month.

Teachers of the Month also have the chance to be paid Community Leaders who shape the future of TeachersConnect.
Back to School Bonanza – In September, the TC Team will award five $100 gift cards to members whose posts are particularly thought-provoking or on-point. Twenty members will also be selected at random to win $25 gift cards.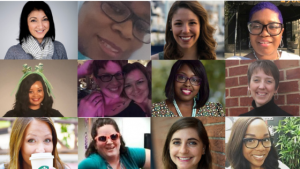 You might be a September Teacher of the Month
Coming Soon
Better searching and matching – so you can find teachers and topics most relevant to you right away
More personalized profile – add a banner and color preferences
More places to add links to your website, blog, TPT page, or Etsy store
Badges that show your impact on TC – displayed on your profile and in your posts
More sharing – share your TC post on social media or invite colleagues to join a conversation
Mentor – opportunities to mentor pre-service teachers on their journey to become fully-licensed teachers
Opportunities to earn money for feedback on EdTech products
Mission
The mission remains unchanged – Teachers deserve a teacher-centric, safe place to access the most powerful resource of all – each other. We envision a space where all teachers collaborate to make a greater impact — regardless of experience or location. Our goal is to ensure that every teacher radiates confidence, skill, and joy. When teachers succeed, students thrive.
What's Changed
TeachersConnect was acquired by Public Consulting Group (PCG) on April 30, 2021. With PCG behind us, we plan to grow to 100,000 members in the next 12 months, while adding exciting new ways for you to connect, lead, and grow. We expect an influx of thousands of pre-service and early-career teachers eager to tap into your knowledge and experiences. We hope that you will help us welcome them to the community.