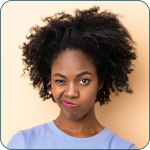 "I'm struggling with distance learning!"
"So many uncertainties. Way too much inequity." Jasmine is determined to use remote learning as an opportunity to be a great teacher to EVERY student. She asks teachers around her what they are doing, but everybody appears to be struggling with the same problem. Jasmine starts looking on youtube and teacher blogs for ideas but can't readily find the answers she needs – she doesn't have all day to find a solution – her time is precious.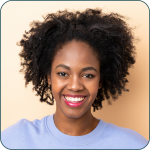 with TeachersConnect "Grab and Grow" Courses
TeachersConnect "Grab and Grow" is a new online platform where teachers take courses designed and vetted by other experienced teachers. After all, at the moment, teachers are the only ones with real experience with the sudden switch to online instruction. The courses are:
Say "Adios" to the same old PD

"No fluff, 10 – 30 minutes works for me"

"I need it tomorrow – and please include hand-outs and lesson plans"

"Show me a free preview, ratings, and reviews"

"I learn better from teachers"
High-impact topics like Anti-racism, PBL and SEL.
Free course previews to help determine suitability.
Supporting hand-outs and lesson plans also provided.
We're seeking classroom teachers to review the first courses.
Sign up below to be a teacher course reviewer and get access to free courses.
[yikes-mailchimp form="3″]