Does This Sound Like You?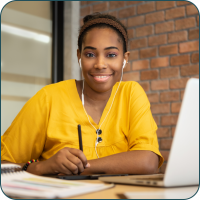 You've learned a way to be an effective teacher in a remote learning situation—even if it's just for one moment of the school day or one aspect of your teaching.
You love seeing your ripples in a learning community—by sharing a technique or approach that helps other teachers reach more students.
You are deeply committed to equity, anti-racism, and identifying each child's strengths.
Teachers Learn Best From Other Teachers
Join a team of trailblazing classroom teachers who create mini-courses on teaching moves that are easy-to-implement, extremely practical, and focused on techniques and skills that make an immediate difference in the classroom. Examples of possible topics:
Designing collaborative assignments
Reaching populations without devices/access
Got a great idea? Suggest it below.
Online teaching for students with specific learning needs
Engaging early-ed students online
Got a great idea? Suggest it below.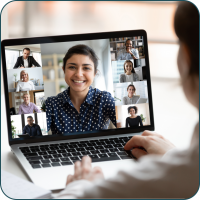 with TeachersConnect "Grab and Grow" Courses
TeachersConnect "Grab and Grow" is a new online learning community where teachers take courses designed and vetted by other experienced teachers. After all, at the moment, teachers are the only ones with real experience with the sudden switch to online instruction. Course creators have the option of keeping their earnings or donating them. The courses are:

10-30 minutes per micro-course—at a teacher's convenience.

Learners pay a small course fee. Course creators get a share of the revenue.

Topics that address teachers' biggest instructional challenges.

Courses are designed, instructed, and vetted by teachers.
Wanna be a course creator?