Week of May 24th
Every week TeachersConnect is full of teachers asking great questions, sharing amazing resources, and discussing professional challenges. Learn about our teacher of the week and dig into a few of our popular recent posts!
Teacher of the Week: Lydia D'Angelo!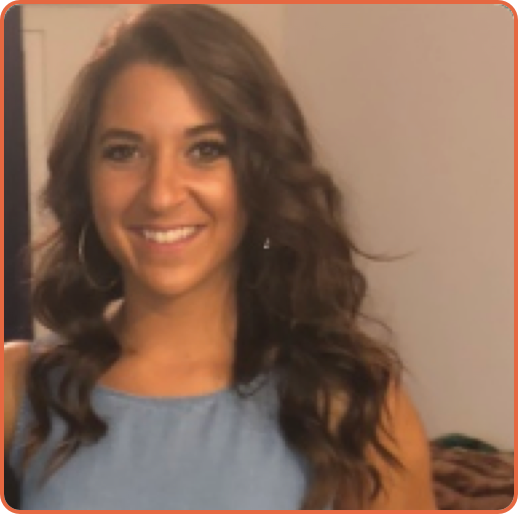 Lydia teaches first grade in North Carolina. She's a first-year teacher constantly looking to learn from others.
Respond to her question about how to land a job in a great public school district.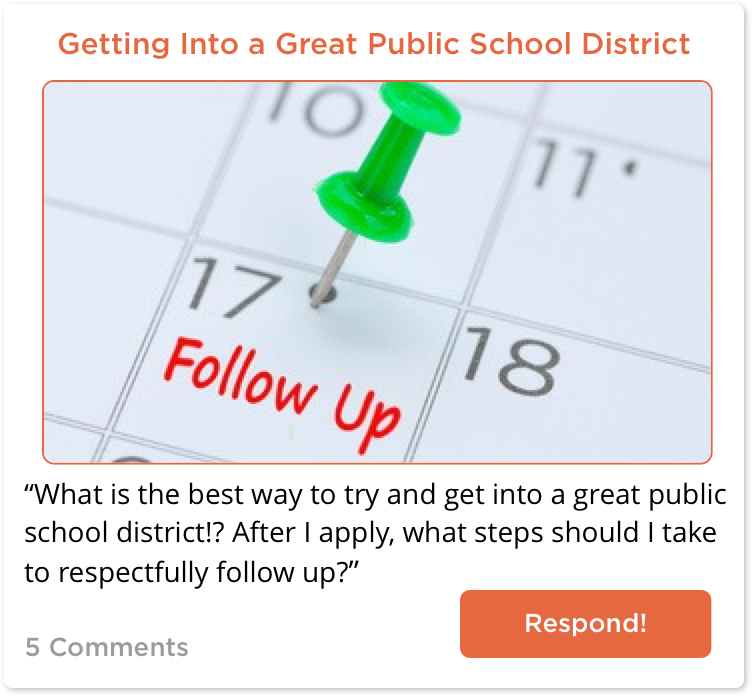 ---
Featured Posts and Questions: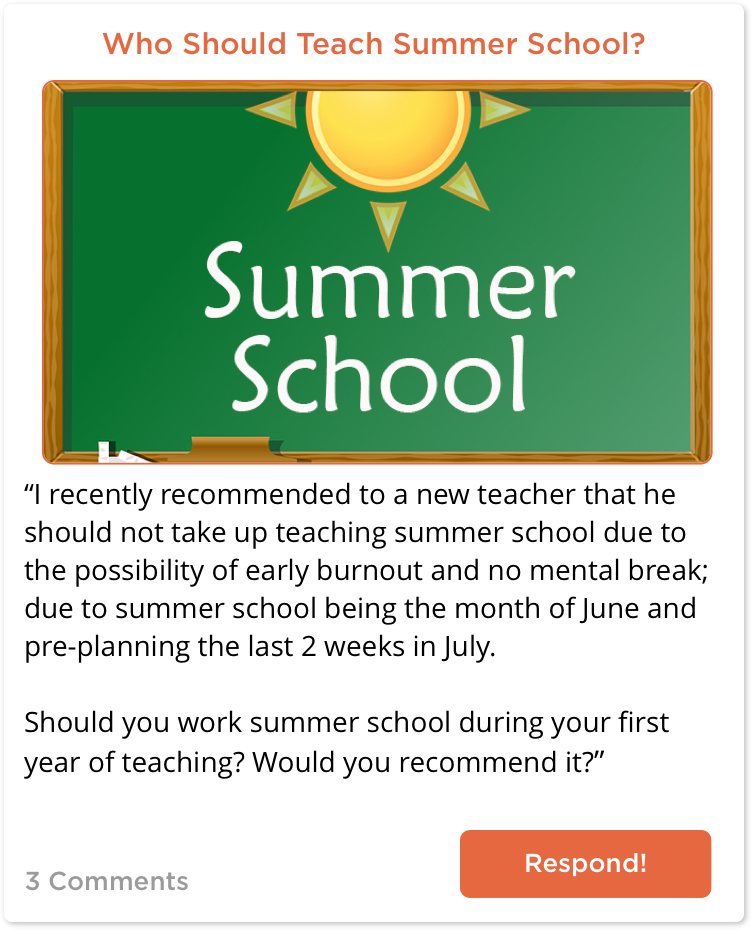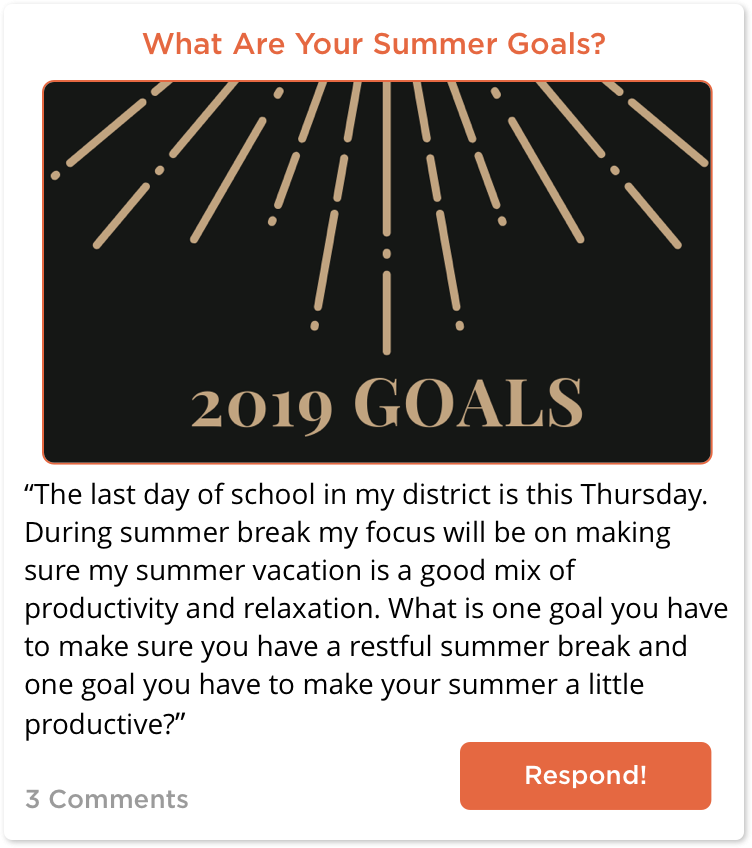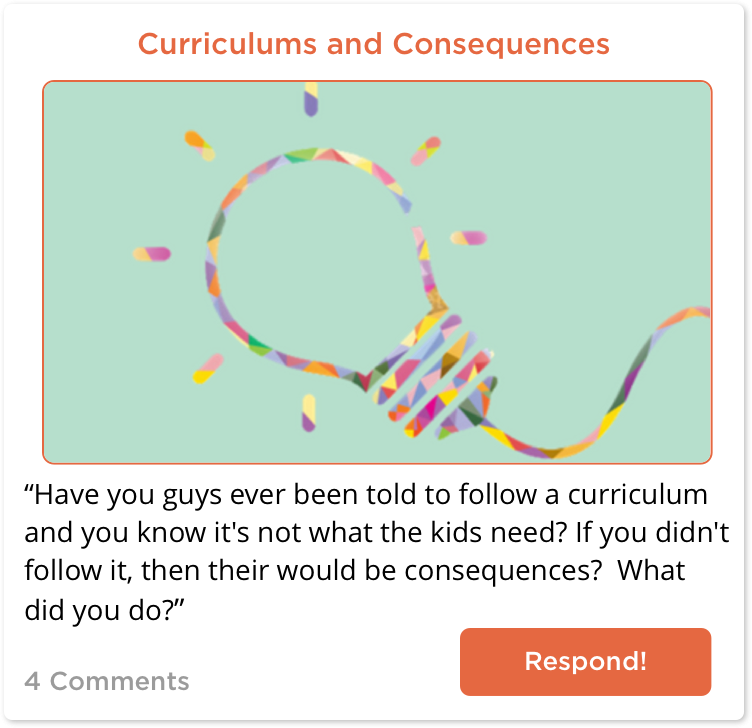 ---
Want to see more posts and all of the responses from other teachers? Join TeachersConnect to share your insights or join the conversation. It's free!
Already a member? Log in each week to see new trending posts from amazing teachers!