Week of January 7th
Every week TeachersConnect is full of teachers asking great questions, sharing amazing resources, and discussing professional challenges. Learn about the teacher who posted this week's post of the week and dig into a few of our popular recent posts!
Post of the Week By: Lateefah Devoe!
Lateefah is a 5th-grade teacher currently teaching at Bonita Street Steam Academy in Carson, California. This year, she is excited to focus on technology integration and a new STEAM program. She appreciates the wealth of information teachers have as a unit and she is looking forward to both learning and giving.
Respond to her post about using Chromebooks in her classroom!
Lateefah's Post: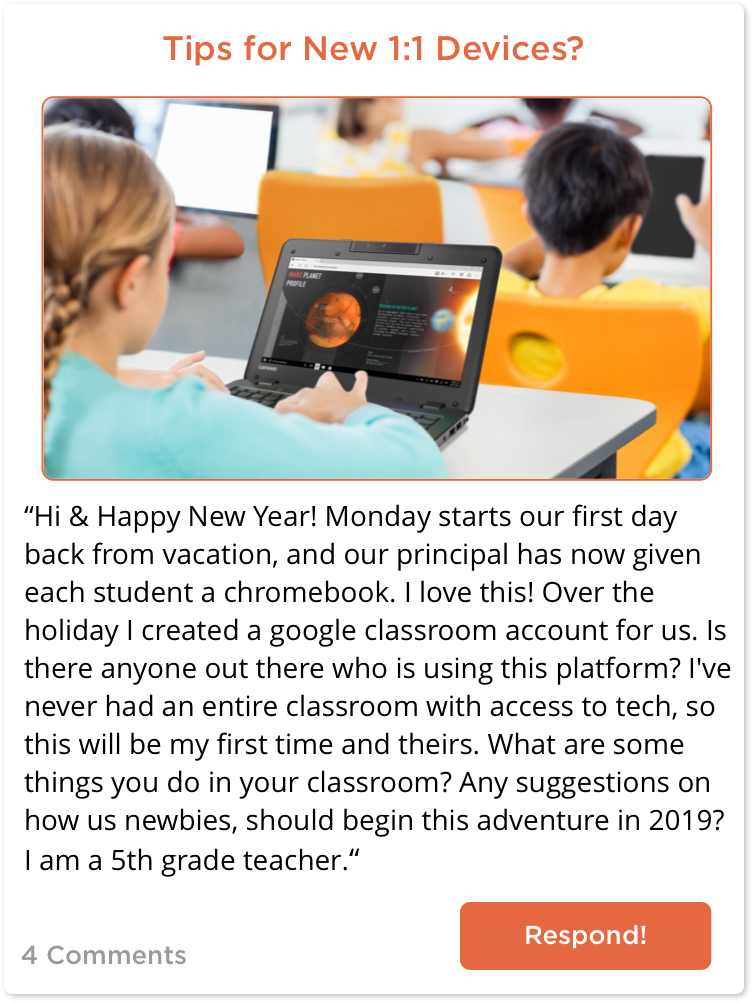 ---
Popular Posts and Questions: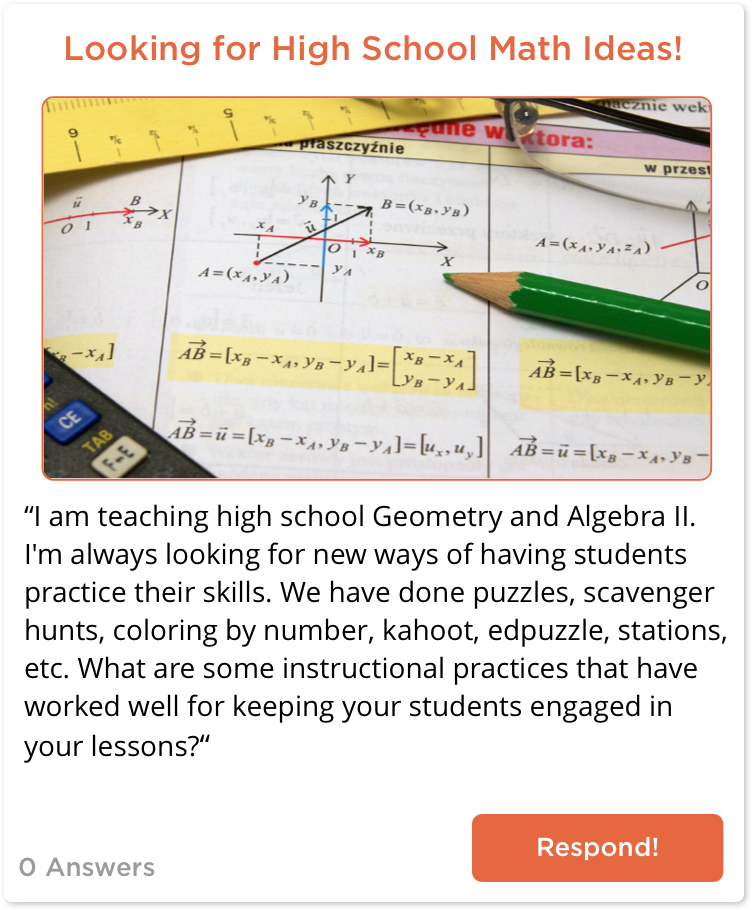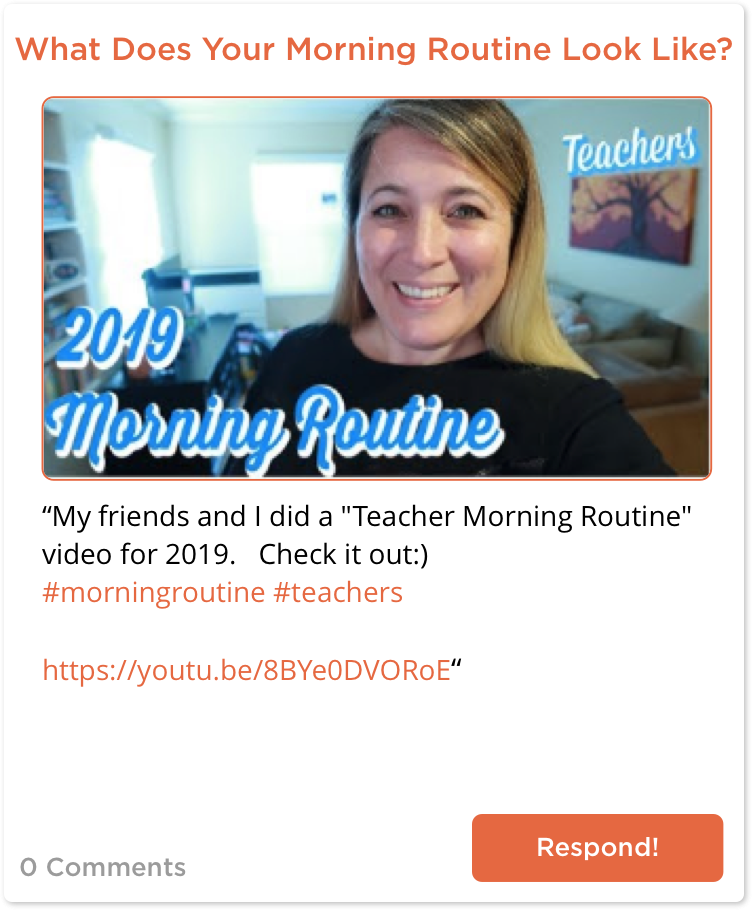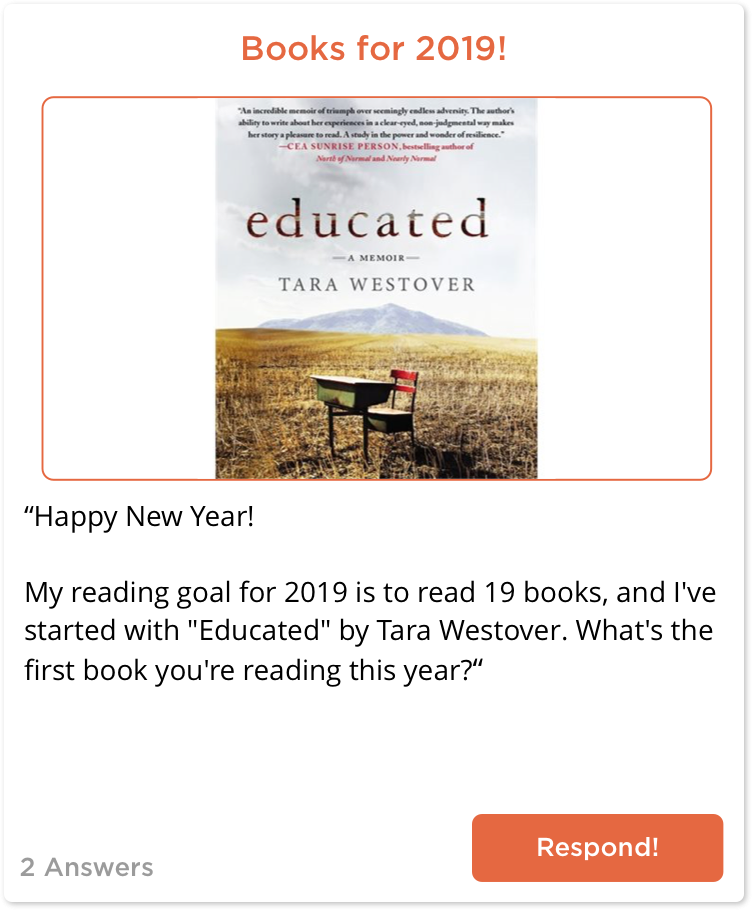 ---
Want to see more posts and all of the responses from other teachers? Join TeachersConnect to share your insights or join the conversation. It's free!