TeachersConnect's "Back-to-School Survival Guide" is a four-part series that deals with topics most teachers face in their first few weeks of school.
A crew of experienced teachers reviewed relevant scholastic papers, searched personal resources, and combed through the TeachersConnect community and other online sites to find the best resources for all your back-to-school needs. The result is a concise guide—in four stand-alone modules—full of valuable back-to-school resources, just for you!
The goal of this guide: get tips and tricks you need to start the year with confidence and joy.
We're thrilled to release the third part of our four-part series: Rules & Procedures. We compiled the best answers to : "What are good rules and what are all of the procedures I'll need?" and, "How do I get my students to live by these rules?"
Part 3: Rules & Procedures of the Survival Guide has two main sections:
Rules That Work

Setting Class Expectations
Examples of real classroom sets of rules

Teaching Rules that Work

How-to Guides: Easy Manuals and Articles on Teaching Procedures
Setting Classroom "Flow" traffic patterns
Bonus: Resources for creating classroom posters and printable checklists for staying organized!
Download Part Three of our Survival Guide Now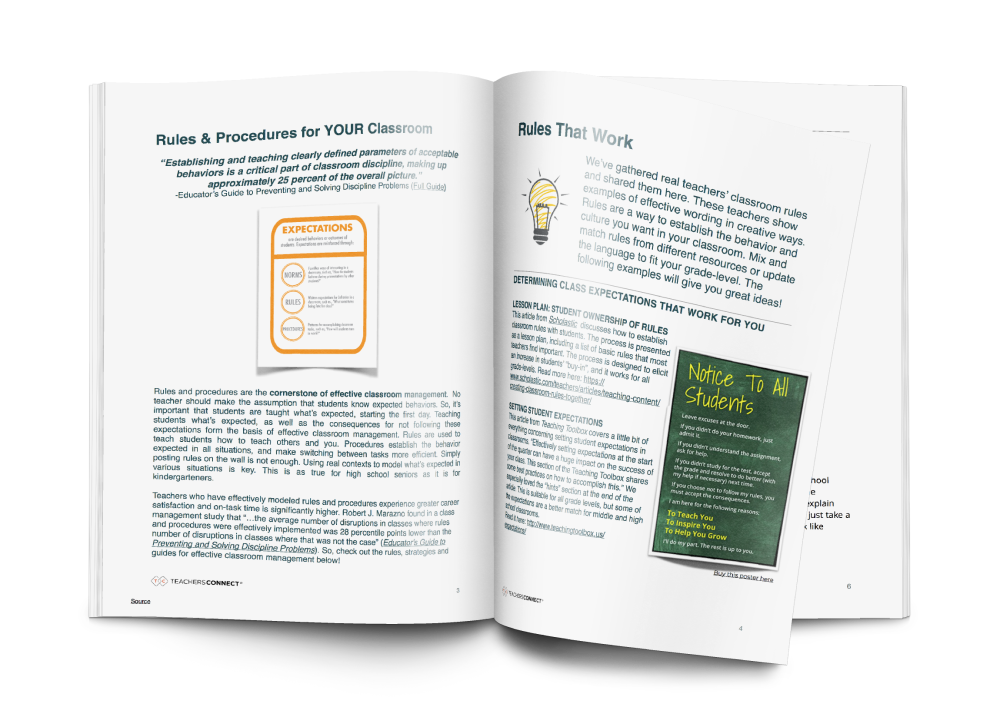 Please provide your email address to download your Back-to-School Survival Guide.
[yikes-mailchimp form="6″]
Note: By providing your email address, you are agreeing to get updates from TeachersConnect. We hope you will enjoy these updates, but a link to unsubscribe is provided at the bottom of each email.