TeachersConnect's Back-to-School Survival Guide is a 4-part series that deals with common topics most teachers face in their first few weeks of school.
A group of experienced teachers reviewed relevant scholastic papers, searched their personal resources and combed through TeachersConnect and online content to provide you with a concise guide full of valuable back-to-school resources, just for you!
In our Back-to-School Survival Guide Part Two we look at Communication with Parents & Letters Home. "Student–teacher and parent–teacher relationship quality influences children's academic motivation and engagement" according to a study conducted by The National Institute of Health. A strong relationship can help both teacher and parent to support student learning. We've compiled resources to get you started building these relationships.
Part Two of the Back-to-School Survival Guide covers the following topics with suggestions for elementary to high school classrooms:
How to introduce yourself
Outlining your expectations and goals
Syllabus examples
Consequences for breaking rules
Download Part Two of our Survival Guide Now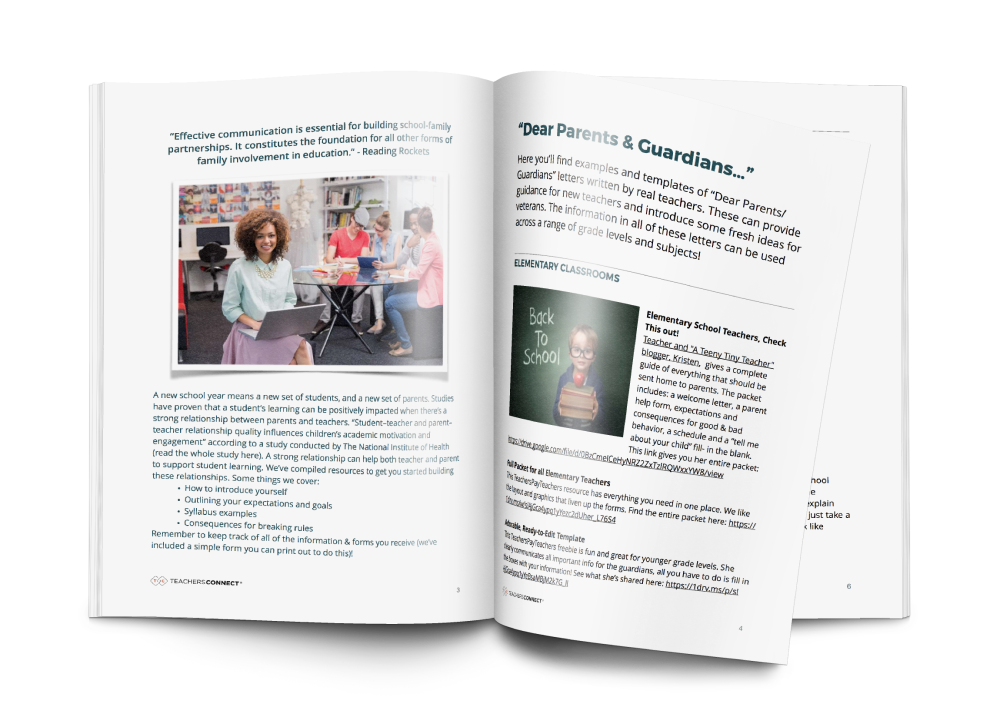 Please provide your email address to download your Back-to-School Survival Guide.
[yikes-mailchimp form="5″]
Note: By providing your email address, you are agreeing to get updates from TeachersConnect. We hope you will enjoy these updates, but a link to unsubscribe is provided at the bottom of each email.