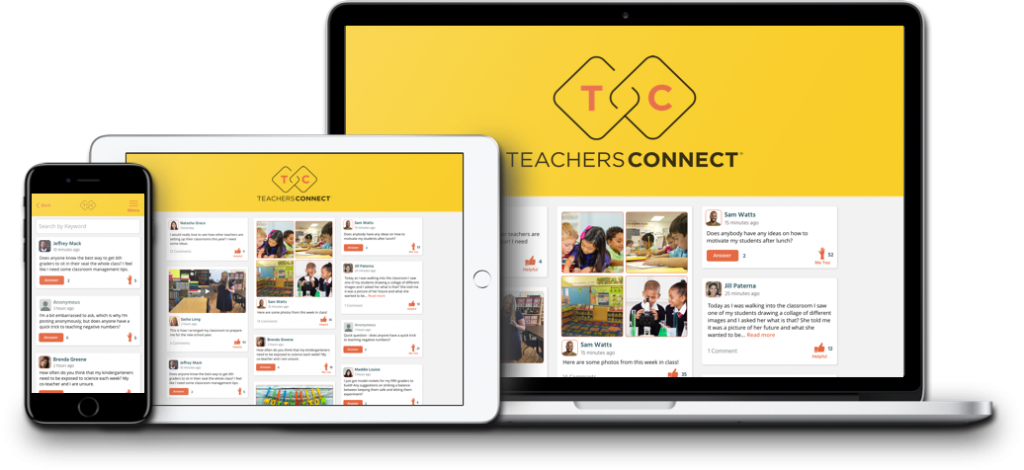 An uncompromisingly teacher-centric online community of teachers.



Why Join TeachersConnect?

Find solutions to your problems.
Search years of topics, conversations, and problem-solving from a diverse community of teachers. Ask your questions publicly, privately, or even anonymously. We have teachers standing by to help you.

Connect with people who matter.
Find people you already know and trust. Connect with new people using community groups and member profiles. Reach out to others, individually or in small groups, using our private messaging system.

Get constructive feedback.
Get feedback on that situation or lesson that you need right now. Post files or video to help others understand the context. Draw from over 780,000 years of experience, insights and expertise.

Stay informed and educated.
Get notified when someone connects with you or responds to your contributions. Stay updated on people and topics you follow. See the latest trends and discussions within the community. Continue to invest in your professional growth.

Reach every student in your classroom.
Make sure that no child gets left behind in your classroom. Reach out to experienced teachers with the challenges that are blocking your students from success. Find the strategies that make the difference and provide the supportive learning environment that every child needs.

Get recognized as a teacher-leader.
Become known as a catalyst for teacher growth by asking thoughtful questions and being a timely, credible, and reliable resource to other teachers. You can even add some spending money to your budget by becoming a Community Leader and earning a stipend.
Be the teacher your students remember.
Join tens of thousands of teachers for free.