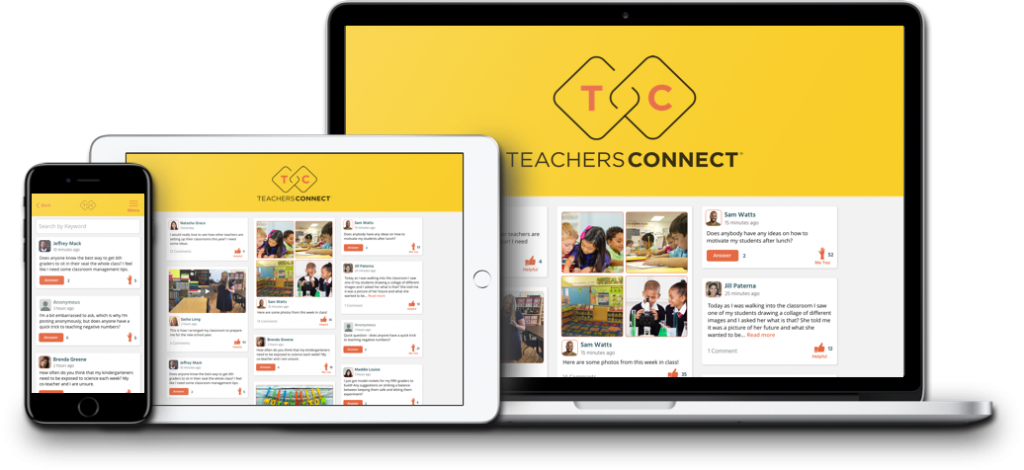 A community built by teachers.
TeachersConnect is a free online community for teachers. Share ideas, ask questions, and collaborate with teachers like you.
A window into other teachers' classrooms
Teachers deserve access to the most powerful resource of all – each other. Learn by seeing what other teachers are doing in their classrooms. Make a greater impact in your classroom by getting trusted resources and exchanging lesson ideas with other teachers.
Answers to your pressing questions
Teachers take care of their students by making tough decisions every day. Ask questions, even anonymously, to a community of experts — and get immediate, credible answers. See answers to questions from teachers like you.
Get ready to connect, share, and grow.